Shopping season has arrived in Alaska, which means you may be looking for more convenient and secure ways to carry your CU1 card. Luckily, Credit Union 1 has loads of ways to help you out! Our debit and credit cards contain smart chip technology to protect your information at the point of sale… but what if you didn't have to carry that card at all?
Did you know?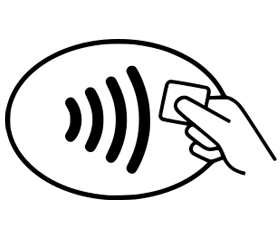 CU1 members who carry an Apple Pay®, Android or Samsung device have the luxury of a digital wallet built right into their phone. This app-based wallet allows you to enter your CU1 card details, which will be securely stored so that you can pay for purchases from your phone! This doesn't just mean online shopping, either. In any store where you see an Apply Android or Samsung Pay logo at the register (ask the cashier if you're unsure), you can open your digital wallet and pay with a quick scan of your phone.
What does this mean?

Lots of things, folks. And they're all awesome:
Take a big breath of freedom if you frequently forget your physical wallet at home. With your Apple, Android or Samsung device, you'll still have a way to pay.

Carrying a physical credit or debit card comes with the risk that it could be lost or stolen (check out the CU1 CardControl app to help with that!). However, when you carry a digital wallet instead, your private information is extra protected! The security on your device and security within your digital wallet provides additional layers of safety and peace of mind.

Time is of the essence, and paying with your digital wallet is about as quick as it gets at checkout.
There's no awkward swipe/insert/wait/sign/wait dance with the cashier; instead, you can grab your goodies, scan your digital wallet and get out of there in one smooth transaction.
If you haven't yet explored the possibilities of your digital wallet, now's the time. Whether you're still working through your PFD, shopping early for the holidays or just having a fun night out, this is a quick and secure way to access your hard-earned funds. Enjoy!