CU1 Mobile Branch
In our communities and on the road, we bring the best in service to Alaskans.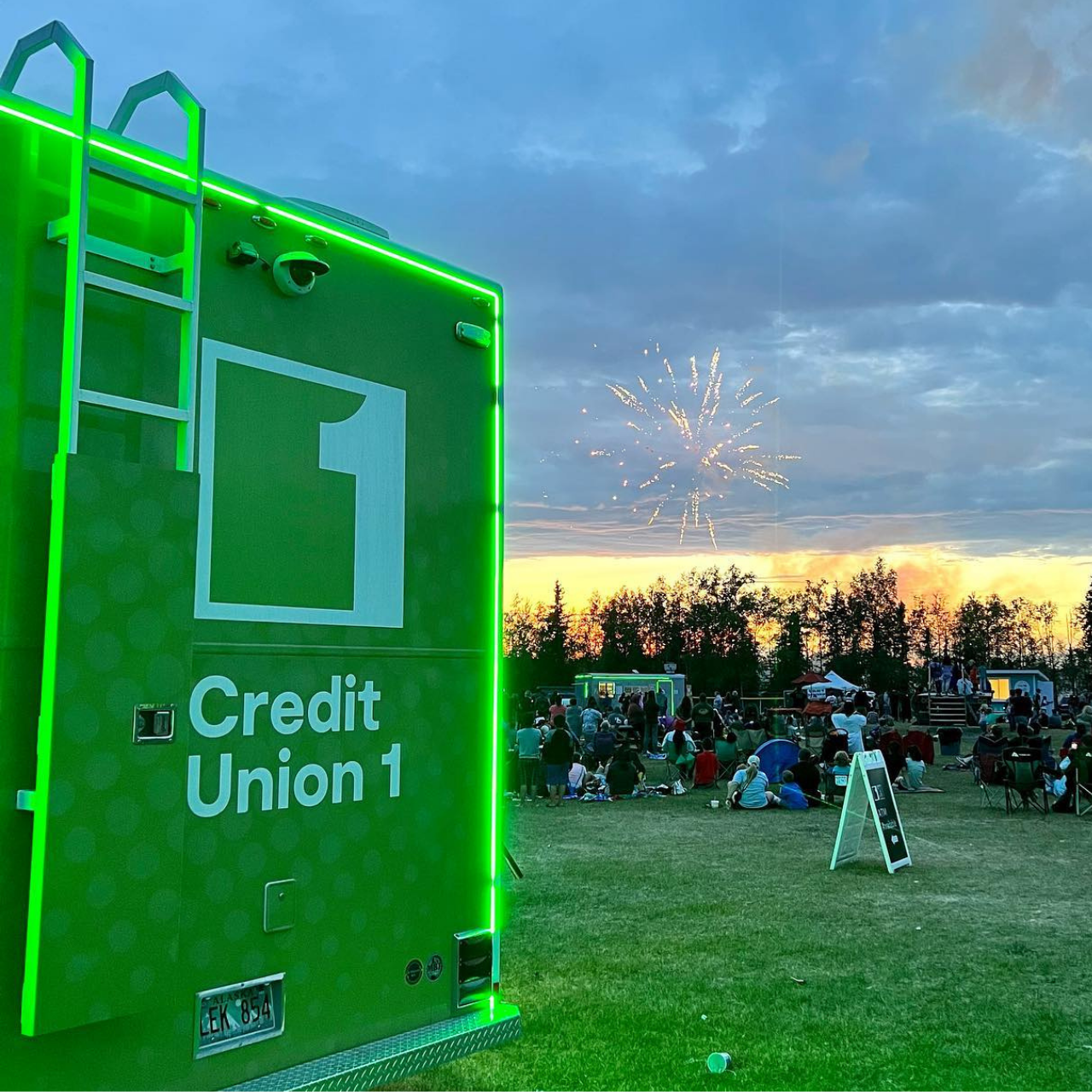 Mobile Branch Services
As a fully equipped banking truck, the CU1 Mobile Branch can provide account service to any community on the road system. It's a truly "mobile" branch, with cell and satellite connectivity, an ATM, advanced security system and wifi.
Our Roadmap
We are proud to provide innovative and community-focused financial services to underserved areas of Alaska, from Ketchikan to Nome. This people-first spirit started in 1952, when we were founded as an Anchorage teacher's credit union! Over time, Credit Union 1 has grown into Fairbanks, Soldotna, Kodiak and more - and we remain uniquely committed to the financial health and happiness of our home state.